The 17m Beacon Project
Updated: 2014-01-04
Beacon project #1 - A 100mW CW Beacon in the 17m band.
General information:

Transmitter frequency: 18.098MHz
Output power: 100mW (measured at antenna connector, into 50 Ohm)

Antenna: 2 x 21m Doublet 10m above ground. Open wire feeder and K.W. (E-ZEE) Match Balanced ATU.
Modulation: CW
Message: "CQ CQ CQ SM7ZFB/B BEACON 18.098MHZ 0.1WATT WWW.SM7ZFB.SE"
QTH locator: JO77HO16
Please feel free to e-mail RST report to: beacon (at) sm7zfb.se
73 DE SM7ZFB
Installed beacon with ATU.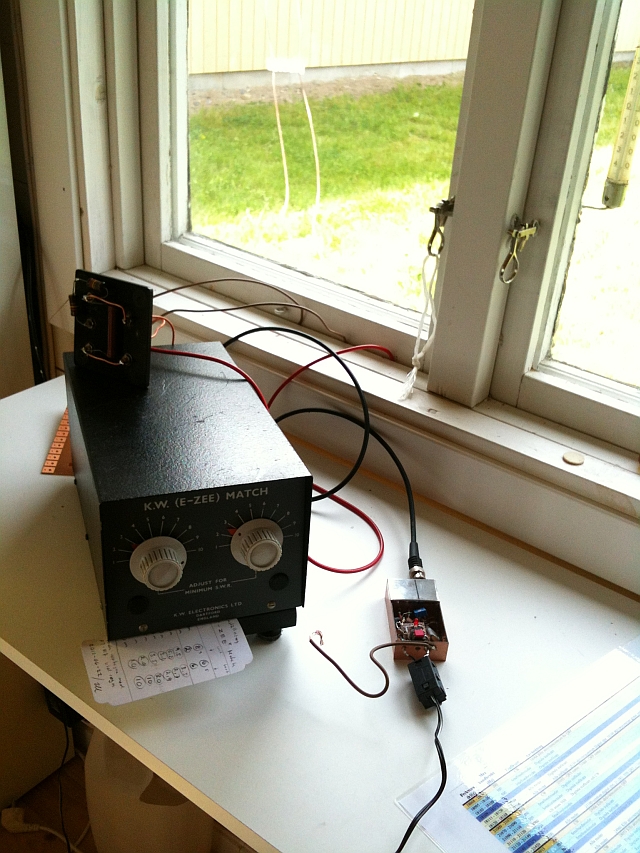 The open wire feeder is the brown cables that goes from the ATU and then outside the window.
Some close-up pictures of the transmitter.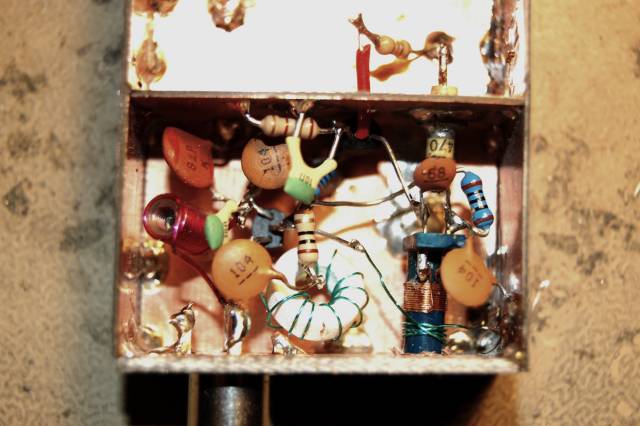 The pictue above shows the doubler and power amp stage in it´s compartment.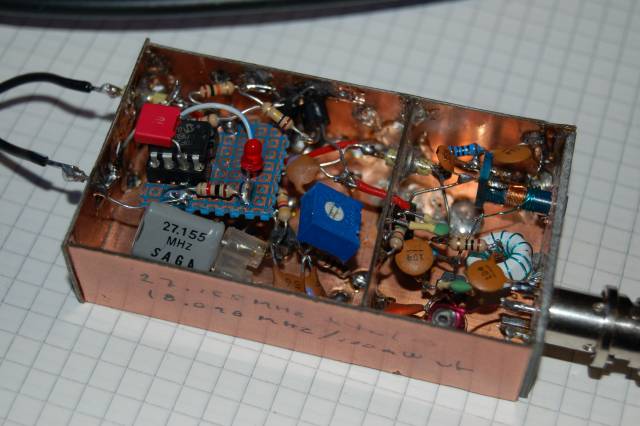 This picture shows the finished 100mW transmitter with the PIC10F206 Microcontroller attached.
The red wire that goes between the to compartments, is the the 9.049MHz signal from the oscillator.